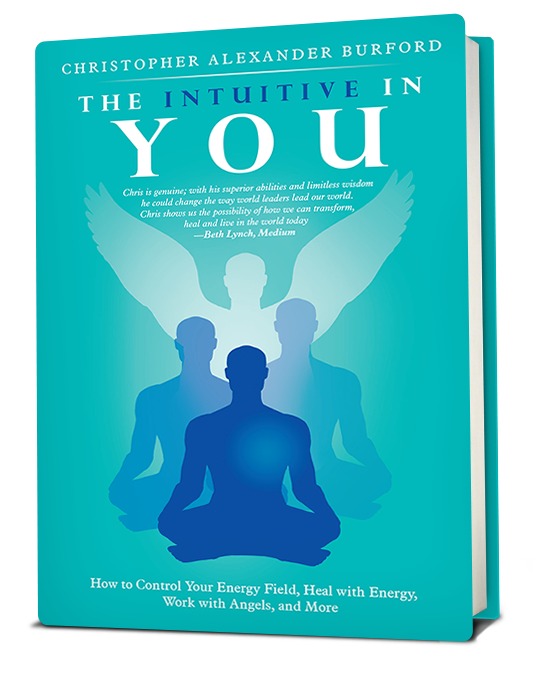 Christopher Burford may be the most gifted intuitive, psychic, medium, and "viewer" on the planet today. He has been a beautiful guiding light in my life and my students' lives. And now I am excited that he put his teaching and experiences into a book so people can open the doorway to their natural gifts and live in the presence of self-love and mastery. I believe that this book will truly help people to manifest their destiny and be cocreators of harmony!
—Kimmie Rose Morgan
Chris is genuine; with his superior abilities and limitless wisdom he could change the way world leaders lead our world. Chris shows us the possibility of how we can transform, heal and live in the world today.
—Beth Lynch, medium
Christopher Alexander Burford believes we are all born with innate abilities that society grooms out of us as we age. The good news is that we can learn to control our energy fields just as we control our hands.
READ MORE
ORDER NOW